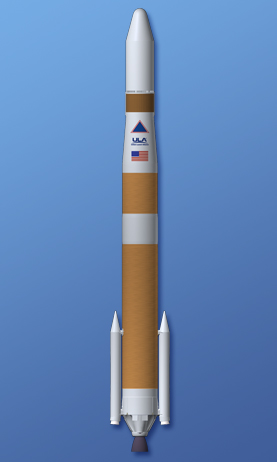 Update (Oct. 18, 2013, 4:15 p.m. EDT) The launch of the GPS IIF-5 mission on a ULA Delta IV launch vehicle, currently scheduled for Oct. 23, 2013, is being delayed. The team has continued with Phase II of an investigation related to a successful Delta IV launch that occurred in October 2012 in which the second stage RL10B-2 engine thrust was lower than expected. It was determined that a fuel leak occurred within the engine system and that this fuel leak caused the low thrust. The ongoing Phase II investigation has included extremely detailed characterization and reconstructions of the instrumentation signatures obtained from the October 2012 launch and these have recently resulted in some updated conclusions related to dynamic responses that occurred on the engine system during the first engine start event. The GPS IIF-5 Delta IV launch is being delayed to allow the technical team time to further assess these updated conclusions and assess the improvements already implemented and determine whether additional changes are required prior to the next Delta IV launch. The Delta IV booster for the GPS IIF-5 mission has completed the standard processing and checkout on the launch pad and will be maintained in a ready state for spacecraft mate and launch pending completion of this assessment. A new launch date will be established when the assessment of the updated dynamic response information is completed in the coming weeks. The processing of Atlas V vehicles for upcoming missions including the Nov. 18 launch of the MAVEN mission for NASA are proceeding as planned.

Rocket/Payload: A Delta IV M+ (4,2) will launch the GPS IIF-5 mission for the U.S. Air Force.

Date/Site/Launch Time: This mission will launch from Space Launch Complex (SLC)-37 at Cape Canaveral Air Force Station, Fla.

Mission Description: GPS satellites serve and protect our warfighters by providing navigational assistance for U.S. military operations on land, at sea, and in the air. Civilian users around the world also use and depend on GPS for highly accurate time, location, and velocity information.

GPS IIF-5 is one of the next-generation GPS satellites, incorporating various improvements to provide greater accuracy, increased signals, and enhanced performance for users.

Launch Notes: GPS IIF-5 will be the 25th flight of the Delta IV launch vehicle since its inaugural flight in November 2002.

Launch Updates: To keep up to speed with updates to the launch countdown, dial the ULA launch hotline at 1-877-852-4321 or join the conversation at facebook.com/ulalaunch and twitter.com/ulalaunch; look for the #GPSIIF5 hashtag.
Go Delta! Go GPS IIF-5!