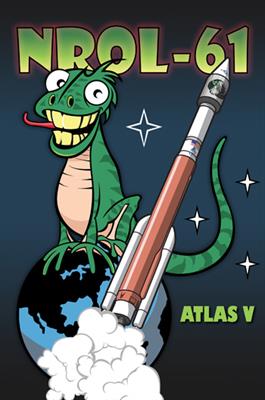 Watch the live Atlas V NROL-61 launch broadcast. Coverage begins July 28 at 8:17 a.m. PDT.

Rocket/Payload: A United Launch Alliance Atlas V 421 configuration rocket will launch the NROL-61 mission for the National Reconnaissance Office (NRO). Date/Site/Launch Time:Thursday, July 28, 2016, from Space Launch Complex (SLC)-41 at Cape Canaveral Air Force Station, Florida.

Webcast: Live launch coverage will begin July 28 at 8:17 a.m. EDT.

Launch Notes: NROL-61 will mark ULA's sixth launch of 2016 and the 109th since the company was founded in 2006. It also will be the sixth Atlas V to launch in the 421 configuration.

Mission Description: The mission will be launched for the National Reconnaissance Office in support of national defense.

Launch Updates: To keep up to speed with updates to the launch countdown, dial the ULA launch hotline at 1-877-852-4321 or join the conversation at www.facebook.com/ulalaunch, twitter.com/ulalaunch and instagram.com/ulalaunch; hashtags #NROL61 and #AtlasV.


Go Atlas! Go Centaur! Go NROL-61!