Click here to watch the launch broadcast replay via YouTube.

Delta IV APSPC-6 Mission Overview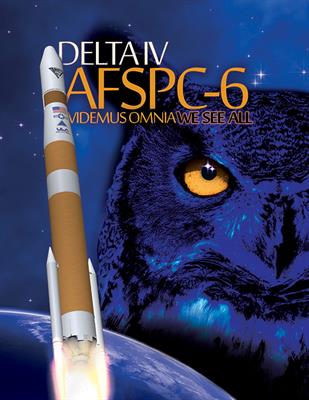 Rocket/Payload: A United Launch Alliance Delta IV Medium+ (4,2) configuration rocket will launch the AFSPC-6 mission for the U.S. Air Force.

Date/Site/Launch Time: Friday, Aug. 19, 2016, from Space Launch Complex (SLC)-37 at Cape Canaveral Air Force Station, Florida. Launch is planned for 12:47 a.m. EDT.

Webcast: Live launch coverage will begin Aug. 19 at 12:27 a.m. EDT.

Mission Description: AFSPC-6 will deliver two Geosynchronous Space Situational Awareness Program (GSSAP) satellites to near-geo¬synchronous orbit. The twin GSSAP spacecraft, built by Orbital ATK, will support U.S. Strategic Command space enhanced awareness operations. Data from GSSAP will uniquely contribute to timely and accurate orbital predictions, enhancing our knowledge of the geosynchronous orbit environment, and further enabling space flight safety to include satellite collision avoidance.

Launch Notes: AFSPC-6 marks ULA's 110th mission since the company was founded in 2006 and the seventh ULA launch of 2016. Two GSSAP satellites were previously launched aboard a ULA Delta IV Medium+ (4,2) rocket from CCAFS on July 28, 2014.

Launch Updates: To keep up to speed with updates to the launch countdown, dial the ULA launch hotline at 1-877-852-4321 or join the conversation at www.facebook.com/ulalaunch, twitter.com/ulalaunch and instagram.com/ulalaunch. Hashtags: #DeltaIV and #AFSPC6.


Go Delta! Go AFSPC-6!