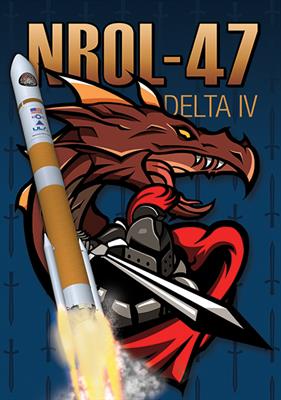 Rocket: Delta IVMed+ (5,2)

Mission: NROL-47

Launch Date: Wednesday, Jan. 10, 2018

Launch Time: 1 p.m. PST

Live Broadcast: Tune in beginning at 12:40 p.m. PST

Launch Location: Space Launch Complex 6, Vandenberg Air Force Base, California
Launch Notes: The NROL-47 mission will mark ULA's first launch of 2018 and 27th for the National Reconnaissance Office. NROL-47 will be the 36th flight of the Delta IV rocket since its inaugural launch 2002.

Launch Updates:To keep up to speed with updates to the launch countdown, dial the ULA launch hotline at 1-877-852-4321 or join the conversation at www.facebook.com/ulalaunch, twitter.com/ulalaunch and instagram.com/ulalaunch; hashtags #DeltaIV #NROL47.
Go Delta! Go NROL-47!